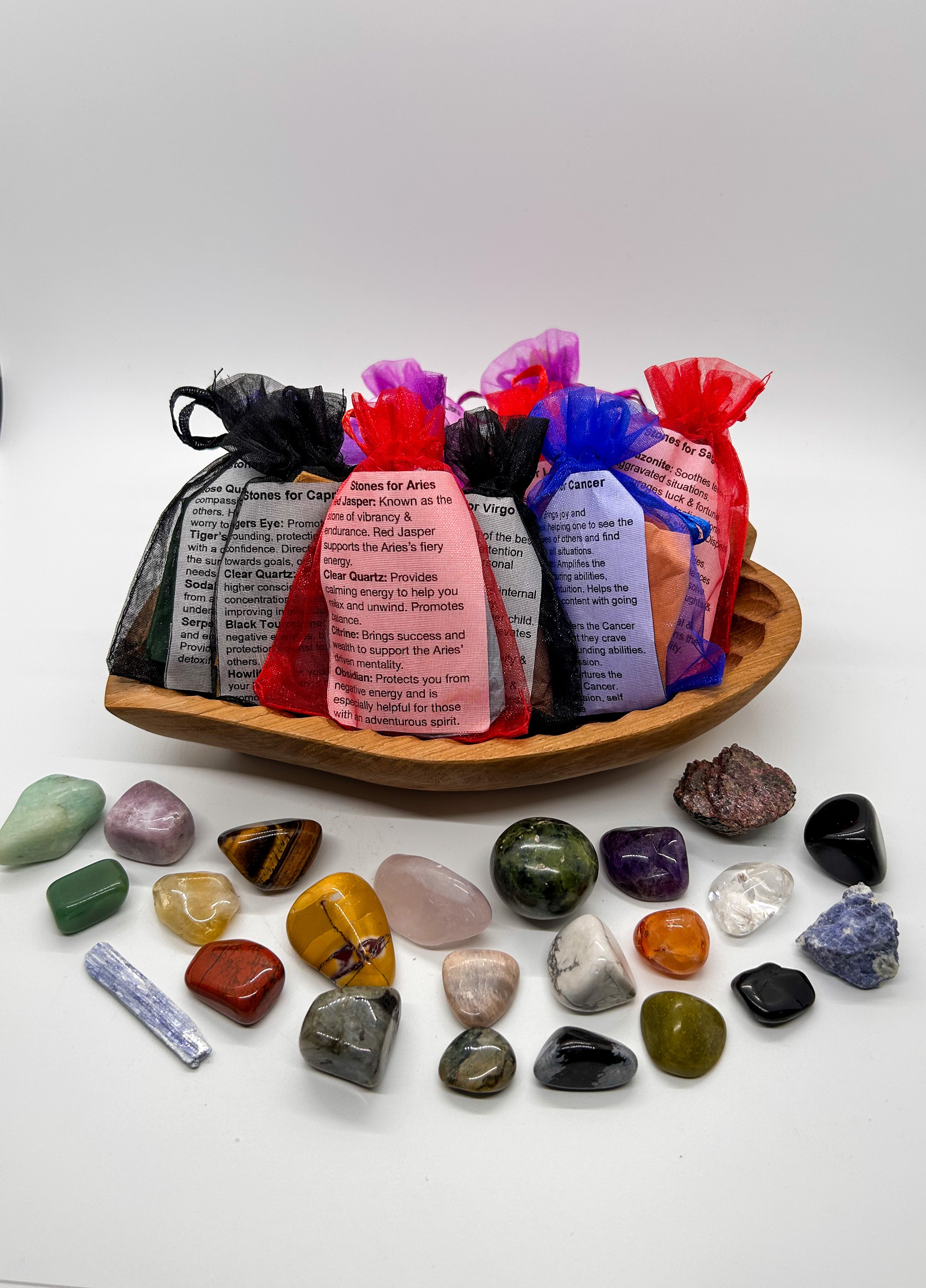 Zodiac Crystal Kits
Every Zodiac sign has specific stones that support and compliment the common characteristics of each individual sign. 
Zodiac Crystal Kits include four authentic, ethically sourced crystal tumble raw stones, a stone pouch, and a description card that states the name of each stone and details the ways in which each stone's metaphysical properties relate to that specific Zodiac sign.  
Select kits may include raw stones in addition to tumble stones. 
*Please note: Each stone included in the Zodiac kits is unique due to the fact that crystals are naturally produced. Therefore, stones may vary in pigment, inclusion, and size. Display photos are for examples only.